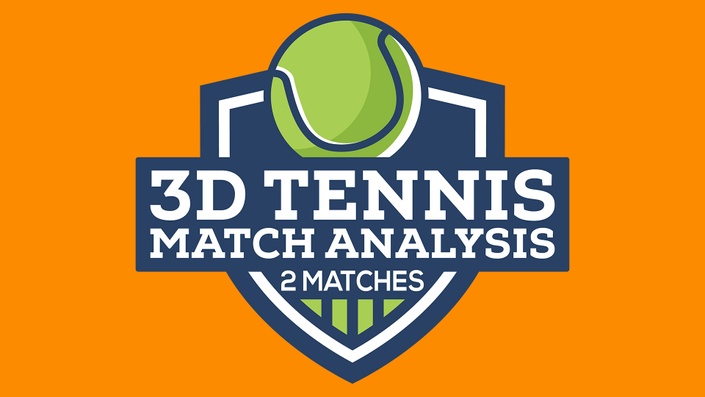 3D Singles Match Analysis (2 Matches)
In Depth Match Analysis
If you're ready to have your game broken down by the leading tennis analyst in the world, look no further. Jason Frausto has done 3D match analysis for the best players in the world and is excited to bring that service to you. Our 3D stats and match analysis will take a closer look at where you're winning and losing your points and how you can improve in those areas. You'll not only get a complete stats analysis breakdown, but Jason will also do 3D analysis with a recorded voiceover highlighting these areas.
A full copy of your matches with all the time taken out between points will be provided to you along with a copy of your match analysis. The match analysis will have a full stats breakdown along with 3D analysis showing exactly where you can improve your game. We'll need you to provide your match film to us; we recommend using MyAirBridge.com to send your match files. Once we have the match files from you, the turnaround on your analysis will take 1-2 weeks. You'll get the same treatment and service that we provide to all of our clients, and my breakdown will be easy to follow and easy to implement for fast results.

Your Instructor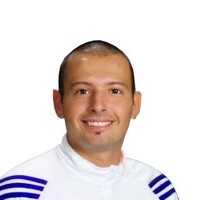 Jason has been teaching the game of tennis for the last 20 years and has spent the last 10 years specializing in performance analysis. He started working as a performance analyst for the United States Tennis Association, the governing body of tennis for the United States in 2014. In that role, Jason worked with over fifty ATP/WTA tour players, ITF juniors, and nationally ranked players on their technique and tactics. With Jason's direct input, those players made necessary technique and tactical changes that helped improve their games.
His most recent work on the top male and female players in the world was completed after four years of intensive research. The research project and it's ideas are the first of their kind, and promise to change how the game is played at every level. The research has led to multiple courses on pro shot selection, tactics, and court position that have led to breakthroughs in understanding how pros really play. Those courses have now been released exclusively here on TennisUnleashed.net. He has a Bachelor of Science Degree in Information Technology and a Master of Science Degree in Recreation, Sport, and Tourism Management from the University of Illinois at Urbana-Champaign.
Course Curriculum
How to send your matches to us
Available in days
days after you enroll
Frequently Asked Questions
How long does it take to get my match analysis back?
Turnaround time is 1-2 weeks.
How do I send you my match film?
There are many ways to send match film, but the easiest method is using a website called MyAirBridge.com. You can go to their site, enter your email address, enter the delivery email address, attach your match film and send it to us digitally.
What will be analyzed in my match film?
We break down a wide variety of things. Court position, serve percentages, errors, net points won/lost, serve +1, and much more.